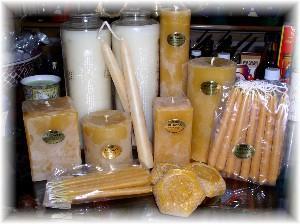 Place your psychic stories or experiences you have had here. Was it a dream, deja vu, spirits etc. Also you we see Testimonials from Satisfied & REPEAT Lady Armida customers.
I have been working with Lady Armida for the past 10 years. She has helped me reunite with my ex love. We have now been together for over 7 years. Thanks Lady Armida...J. Horace N.Y.
Lady Armida has helped me come from rock bottom, no job, homeless and she has helped me moved into a new house in a new State to start over again. I have her Special Money Doll that I carry with me daily. Thanks Lady A...S. Miller N.C.
When I was about to lost everything because my business was in finacial ruins. My secretary kept seeing the Psychic Realms ads and telling me to ask for the "Better your business" Emergency Spell. Lady A cast the spell for me back on April 19, 1998 and within 2 weeks everything turned completely around. I now have a thriving successful business. I now ask Lady A to reinforce the spell every month. ....Money Rolling In...Germany
Best Psychic I ever used. She helped me save my daughter from evil forces that almost killed her! Thanks Lady Armida. C. Geddie, New York
I won't use another psychic only Lady Armida!!! I hit my lotto number she gave me $2500 on 12/5/06 I ordered her money puller Talisman works like a "charm" Mr. J. McLean Hudson Valley
Armida helped save me, my fiance was cheating on me with his ex~as well as cast a spell on me. Armida told me this and now I am clear headed and got my life together. P. Whitted Ulster County, NY
I was broke lost my job, needed rent money was out of food, So, I emailed Lady A because I needed something done right away. She contcted me told me when the spell would be done within 3 hours I felt a warm feeling so I knew she was working on me. She told me to Play a lotto number and WHAM! I hit for $5oo, then she told me other numbers and prayers and I have been lucky. Now I got a job, won't lose my apartment and caught up on all my bills. Thanks Lady A
Sharon, Springlake N.C.
Oh my goodness I found you!!! I moved and could not find you. I am at ease now and I have a list of things that needs to be done. Thanks for ALL of you help over the past 9 years. S. Cannon, Virginia