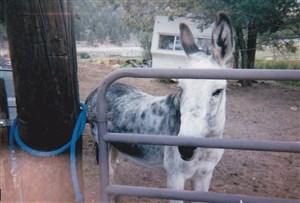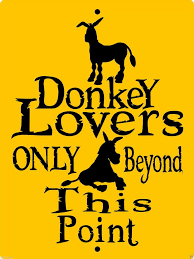 This website is a true story about a donkey called Pumpkin who has found so much needed love and care. The real love story that sounds like a fairy tale:
"Once upon a time there was a neglected donkey Pumpkin, living on a grassy place all year round with only occasional hay, no regular hoof care, and no shelter.
All of this and a discovery of her insulin resistance condition, has resulted for Pumpkin in painful laminitis (inflammation of the hooves caused by sugar from grass containing fructans, polymers of sugar fructose), founder (rotation of the coffin bone caused by it's separation from the hoof wall because of inflamed laminae) and later in arthritic fetlock joints.
There was always hope that despite all Pumpkin's serious health problems - founder, laminitis, uveitis, arthritis and insulin resistance - there might be a positive change in her conditions with devoted care and treatment, so she can live happily ever after".
Unfortunately, we live in a real world without fairy tale magic where equine insulin resistance is considered #1 cause of laminitis. If your equine has been diagnosed with insulin resistance, check out my experience with the only treatment option currently available.
I must admit that even after several years of trying to do almost everything possible to help Pumpkin, her hooves were still far away from being at least good looking and probably never will be, with tilted coffin bone inside the hoof capsule threatening to penetrate the sole.
Nobody ever really wanted to keep freebie Pumpkin, just the horses she came with as a part of the deal: "If you want horses, you have to take donkey as well". She was treated according to that: Horses had everything, donkey nothing.
Pumpkin's previous owner used to say that freebies are the most expensive animals beacuse Pumpkin often needed medical attention. Usually nobody cares about animals people don't want. They are left neglected, like it was in Pumpkin's case. Later on they are going to develop lots of health issues, with related expences, that could have been prevented in the first place. The whole thing reminds me a bumerang coming back to hit the one who threw it...
If you want a ride -- get a horse
If you want a trouble -- get a monkey
If you want a lifetime friend -- get a donkey

♦ In Memory of Pumpkin the Donkey and My Mom Olga S. Who Discovered Her ♦ R.I.P. ♦