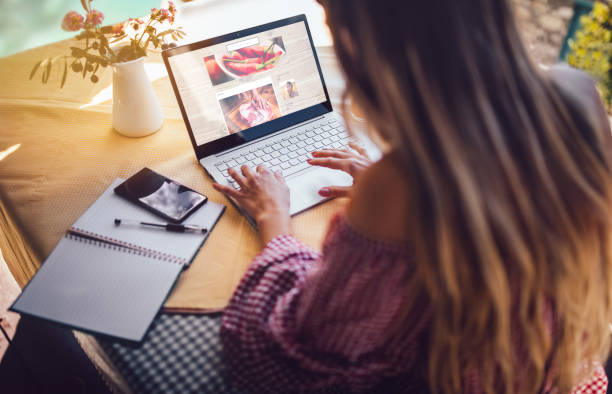 It has been 5 years now since I designed my very own Facebook account. By that time I have watched the item evolve in format, part, and popularity. What was once an occasional medium for communication as well as news updates, has become the main focus of many people's daily lives. To learn about "It's everyone's world" click here
If it stopped generally there it wouldn't be so bad, but standing hand in hand with social networking is a little coalition associated with electronic devices that have begun to consider over our lives. The issue that I am examining these days is simply, how much technological improvement can our society endure? To answer this, I want to look into the 3 things that I feel present the greatest threat to mankind today, beginning with the smartphone.
Although we are only a yr and a half through these 10 years, I feel confident that the declaration that will come to encapsulate this, in the end, will be, "I come with an app for that. " I could honestly say that I have in no way uttered these words, simply because I do not own a solitary I-product; not pod, neither pad nor phone. We are proud owners of the dumb phone, and it is my own goal to remain such till the option no longer exists.
Now, don't get me wrong, I do not really mean to imply that these items are evil or that you will be wrong for owning 1, but they do present a few concerns. First, there is the problem of accessibility. By being touching everyone and everything at every moment, I fear we have been eliminating a key aspect of mankind: human interaction. Imagine an upcoming where everyone has a smart phone.
There is no more stopping with regard to directions, there's a GPS application right on your phone. A person needn't worry about knowing anybody's birthday; you'll be reminded which day by your Facebook application. That might not seem so bad, but what we are working in the direction of is a world where voiced words are few, social relationships exist primarily on line, and spontaneity only develops when your battery dies and also to improvise.
The second method to obtain societal decline that I would choose to draw your attention to is a E-reader: iPad, Kindle, and so forth I understand the convenience aspect of these kind of, but above all others If only that these had never come to exist. I love to read, and I like books. Now, these two arguments have two different explanations.
If I only said that I enjoy read, then I would thirstily purchase a Kindle or Appears to be in order to enhance my examining experience. However , my like for reading is engaged to be married to my love to get books. Some of my fondest childhood memories are going to often the library with my Mom and getting to pick out a e-book. Walking up and down the lanes and looking at the thousands of applications, thumbing through the spines, in addition to pulling out that one book i always couldn't wait to dissect into.
I can't imagine that that you will find quite as vivid in addition to warm a memory if your rows of titles were for a computer screen, and instead of thumbing through them I simply scrolled down the page with a computer mouse, in addition to rather than curling up on often the couch and opening this book, I sat putting attention my eyes on digital camera words on a screen. Examining a book is an practical experience that cannot be digitized. All over again, if all the world owned or operated one of these, what need will there be for a selection, or a bookstore?
Now, to the greatest inspiration for this document: Facebook. As I said I am enrolled of the Facebook world, in addition to rarely do I go daily without logging on. My partner and i live away from most of my loved ones, and it has been a useful tool in keeping in contact with all of them. I don't have to print out photos of my kids as well as snail mail them all on the country, I just upload a brand new album and everyone can see this.
I didn't have to create 50 phone calls when the daughter was born to let everybody know that she was right here and healthy, I just up-to-date my status and viewed why the "Congratulations" overloaded in. It begs the actual question, "What did all of us do without Facebook? inch Well, I want to answer which. We printed out photos of our kids and shipped them to our family, so that once they received them they did not have to bother printing out their own copy, they could take it directly to their refrigerator.
We indexed the phone and called our own loved ones on their birthday, so they could hear our tone of voice and know that they were really worth a phone call to all of us, and not just the typing from the words, "Happy Birthday" on the wall. We worried about individuals, because we hadn't heard from them in a while, so we obtained in our car and forced to their house for a check out. Before Facebook we had actual relationships, with real people not only with their profiles.
Now returning to my original question, just how much technological progress can our own society survive? If it halted here I wouldn't be concerned, but we seem to in no way be content with what we possess. I'm sure that as I kind this someone is operating toward a better iPad, a better smartphone, a more appealing Myspace, and we will all probably stick to suit and upgrade as soon as the newest version becomes available.
Therefore where will it end? Just how much convenience, how much accessibility, just how much technology is enough to satisfy all of us? Or are we, as I worry, insatiable? I feel like it is one of the many questions worth asking, though the solution will only be revealed eventually. Until that day we have to answer but one final question, "What's on your mind? inch