My Christmas From Heaven


I still hear the songs
I still see the lights
I still feel your love
on cold wintery nights
I still share your hopes
And all your cares
Even reminded you
to please say your prayers
I just want to tell you
You still make me proud
You stand head and shoulders
Above all the crowd
Keep trying each moment
To stay in his grace
I came here before you
To help set your place
You don't have to be
Perfect all the time
He forgives you the slip
If you continue to climb
To Miss Lacie & Katie Mae's Family
(Dorothy that is)
Please be thankful today
I'm still close beside you
In a new special way
I love you all dearly
Now don't shed a tear
Cause I am spending
My Christmas with
Jesus this year
With Love
Miss Lacie Regale
And Miss Katie Mae
MISS LACIE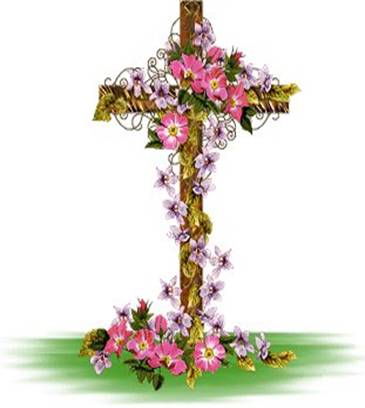 MISS KATIE
My Little Men, Buddy & Benny
Someone once said: What goes around comes around.
Work like you don't need the money.
Love like you've never been hurt.
Dance like nobody's watching.
Sing like nobody's listening.
Live like its Heaven on Earth.
That is the secret to life,
See these foot steps below, Lacie and Katies!

Katie Mae..............Katie Mae
An Angel now with Wings
Miss Lacie.........Precious Miss Lacie
Miss Lacie always had wings even when she was on earth, her heart and spirit as well as Katie Mae's will stay with me forever. Their life's were taken by some very mean hateful people. "Karma will come to the ones who did harm."


Sweet Memories
In quiet times I often sit
And find my mind adrift
To another place, another time
And oh! My spirits lift!
I see your happy, smiling face,
And that twinkle in your eye.
I hear you sing your favorite song
And I laugh...and then I cry.
Inside my heart Sweet Memories
Stay with me each day
I cherish, and I cling to them
For I miss you in every way.
Each thing I see...
Each thing I do, brings you close to me
For everything upon this earth
Brings Sweet Memories of you.
I imagine our reunion
Some day at heaven's gate
It fills my heart with happiness...
But for now, I'll have to wait.
Until my life upon this earth
And my work here is complete
Sweet Memories will keep me
Until at last again we meet.
~ Charlotte Anselmo ~


Rainbow Bridge


Little Star

When in the darkest part of night,
I see a star shining really bright,
I remember that my long lost love
is smiling down from Heaven above.

Penny, Our Little Star Twinkle, Twinkle Little Star,
I don't need to wonder who you are!
You've always shined so bright, from the start,
Now your light keeps memories alive in my heart!

Star Light, Star Bright,
Most wonderful star I see tonight!
Fondest memories I'll hold dear.
Your gentle, loving spirit will always be near!

Your twinkling light tells me you're in Heaven with Him! Your quiet glow tells me memories won't ever grow dim!
I'll always miss you. You have a piece of my heart!
But with your shining presence, we'll never truly be apart!

My sweet babies. Miss Lacie, sweet Katie, my little man Buddy. Precious Dolly who the vet let die, and my little man Tippy, another mistake by a vet, and Precious Penny & Benny, Rugrat, Lazarous, Jill, Montana, Dakota & Cody, And all the rescues that will be rescued and all the ones who wil not have a chance, You are loved!

Until we meet again, I love you!






Rainbow Bridge

An Angel in Animal Form
People say "It's just an animal,
So how can you feel so bad?"
But that animal was a much-loved one,
And you've every right to be sad.
That animal was your companion,
Beside you night and day;
Giving friendship, love and devotion,
Every step of the way.
And when it's time to say goodbye,
It's so very hard to do,
As no one really understands
Just what you're going through.
They say: "So why have a pet then,
If you make such a fuss at the end?"
But how do they reckon they'd feel,
If they lost their very best friend?
They don't realize the pet's value,
Though it had but a very short life,
But the rewards you gained from caring
Are well worth the grief and the strife.
So don't be too hard on them
If they don't understand why you mourn,
They've never known the love you've had.
© Carol & Samantha Pool 6-9-98

Touch Me
Touch me with your voice as a puppy young and new,
And let me know my presence is what is pleasing you.
Touch me with your spirit, for God sent me here to you,
To teach you of that precious bond known by the choicest few.
Touch me with your hands as I grow tall and strong,
I need you as my mentor through out my whole life long.
Touch me with your lips, and brush them softly on my brow,
Please kiss away the fears that I am feeling now.
Touch me with your eyes as I become full grown,
To validate unspoken love that we have always known.
Touch me with your heart as our bond keeps growing stronger
And words need not be used in our language any longer.
Touch me with your breath, so soft and warm upon my face,
As I try to bring you comfort in life's never ending race.
Touch me with your love when my muzzle turns to gray,
I live my life to please you, each and every single day.
Touch me with your scent when age has dimmed my sight,
To reassure me always that you will be my light.
Touch me with your face when your tears are meant for me,
So I may bear your pain and let your heart be free.
Touch me with remembrance when I have traveled on,
And, I will hold your heart in mine forever when I'm gone.
Susan Krauser 2002
Permission to crosspost
Miss Lacie & Katie Mae, Precious DOlly, Buddy & Tippy, my memories of you will always be in my heart. You are now my Angels with wings.



I AM STILL HERE

I stood by you, by your bed last night, I came to have a peep.
I could see that you were crying, you found it hard to sleep.

I whined to you softly as you brushed away a tear,
"It's me, I haven't left you, I'm well. I'm fine. I'm here."

I was close to you at breakfast. I watched you pour the tea.
You were thinking of the many times your hands reached down to me.

I was with you at the shops today. Your arms were getting sore.
I longed to take your parcels, I wish I could do more.

I was with you at my grave today. You tend it with such care.
I want to reassure you, that I'm not lying there.

I walked with you towards the house, as you fumbled for your key.
I gently put my paw on you, I smiled and said, "It's me."

You looked so very tired, and sank into a chair.
I tried so hard to let you know that I was standing there.

It's possible for me to be so near you everyday -
to say to you with certainty, "I never went away."

You sat there very quietly, then smiled, I think you knew.
In the stillness of that evening, I was very close to you.

The day is over. . . I smile and watch you yawning
and say, "Goodnight, God bless, I'll see you in the morning."

And when the time is right for you to cross the brief divide,
I'll rush across to greet you and we'll stand side by side.

I have so many things to show you, there is so much for you to see.
Be patient, live your journey out . . . then come home to be with me.

- author unknown

I'm Still Here

Friend, please don't mourn for me
I'm still here, though you don't see.
I'm right by your side each night and day
and within your heart I long to stay.

My body is gone but I'm always near.
I'm everything you feel, see or hear.
My spirit is free, but I'll never depart
as long as you keep me alive in your heart.

I'll never wander out of your sight-
I'm the brightest star on a summer night.
I'll never be beyond your reach-
I'm the warm moist sand when you're at the beach.

I'm the colorful leaves when fall comes around
and the pure white snow that blankets the ground.
I'm the beautiful flowers of which you're so fond,
The clear cool water in a quiet pond.

I'm the first bright blossom you'll see in the spring,
The first warm raindrop that April will bring.
I'm the first ray of light when the sun starts to shine,
and you'll see that the face in the moon is mine.

When you start thinking there's no one to love you,
you can talk to me through the Lord above you.
I'll whisper my answer through the leaves on the trees,
and you'll feel my presence in the soft summer breeze.

I'm the hot salty tears that flow when you weep
and the beautiful dreams that come while you sleep.
I'm the smile you see on a baby's face.
Just look for me, friend, I'm everyplace!

Author Unknown

If God brings you to it, He will bring you through it.
Happy moments, praise God.
Difficult moments, seek God.
Quiet moments, worship God.
Painful moments, trust God.
Every moment, thank God.












WHEN TOMORROW STARTS WITHOUT ME



When tomorrow starts without me
And I'm not there to see,
If the sun should rise and find your eyes
All filled with tears for me.

I wish so much you wouldn't cry
The way you did today,
While thinking of the many things,
We didn't get to say.

I know how much you love me,
As much as I love you,
And each time that you think of me,
I know you'll miss me too;

But when tomorrow starts without me,
Please try to understand,
That an angel came and called my name,
And took me by the hand,

And said my place was ready,
In heaven far above,
And that I'd have to leave behind
All those I dearly love.

I had so much to live for,
So much left yet to do,
It seemed almost impossible,
That I was leaving you.

I thought of all the yesterdays,
The good ones and the bad,
I thought of all the love we shared,
And all the fun we had.

If I could relive yesterday,
Just even for a while,
I'd say good-bye and kiss you
And maybe see you smile.

But then I fully realized,
That this could never be,
For emptiness and memories,
Would take the place of me.

And when I thought of worldly things,
I might miss come tomorrow,
I thought of you, and when I did,
My heart was filled with sorrow.

But when I walked through Heaven's gates,
I felt so much at home.
When God looked down and sm
Miss Penny, You are very loved and very missed. Your spirit is still with us, every day little Darling. You parted this earth to take the form of an Angel, now with wings. May you fly high with the other Angels, and please watch over the ones who loved you so much! Your Mommy Margie and Aunt Dorothy