Emotional or Stressed? Depressed? Ailments, Discomfort, Aches and Pains?
Experience What Pure, Grade Essential
Oils and Exclusive Wellness Products Can Do For You!
Simple, Safe, Effective, and Affordable Approach to Caring For Yourself Naturally
---
We are a Worldwide Distributor of these essential oils and always adding new distributors to our team. We also offer essential oils and aromatouch classes.
Contact Us Here to Join, Share, Buy, Sell, or Get Free Class information.
---
Breathe ~ >>> Respiratory blend ~ people who use Breathe oil say it helps them breathe by clearing their airways and they use the oil with a diffuser for nighttime diffusing to help them breathe while they sleep. People who need help breathing have tried Breathe and love it...
---
Lavender >>> Everything Calming ~ Very popular and and everyone in the world uses it. Reputable for its calming properties everyone loves and cherishs when they need a calming moment. Can be used with a diffuser, applied topically or pure oil.
Sleep Tight tip: Apply some lavender oil to the bottom of your feet or on your pillow before sleeping
---
Oregano >>> Used by Hippocrates, the father of medicine. Has many traditional and modern day uses. Natural Immune Support. Used as a cleansing agent. Can be used with a veggie capsule for immune support or people take internally as a part of a cleasing regimen for their GI health.
---
Frankincense >>> When in doubt, use Frankincense. The most precious of the ancient oils. Highly versatile in uses and benefits. Very popular in the ancient world for its fragrant and curative properties.
---
Deep Blue >>> Soothing Blend ~ this oil is awesome for soothing relief for sore muscles and achy joints that you can feel almost instantly. Cools and warms problem areas. Available in a rubbing cream. Use for deep tissue massage.
---
DigestZen >>> Digestive Blend ~ unique combination of oils are known for providing soothing digestive relief. Aids in the digestion of foods and soothes occasional stomach upset.
---
Melaleuca >>> I love this essential oil. It is awesome for its usage with first aid antiseptic for the skin, minor cuts, scrapes and more. Can use with shampoo or conditioner for healthy scalp and hair. Popular for it's limitless applications.
---
OnGuard >>> Protective blend with a unique aroma. Used for natural and effective alternative options for supporting your immune function. Can be used with veggie capsules for internal intake, as a non toxic household cleaner or diffused into the air for purification of your home.
---
Lemon >>> Top Seller. Popular for its multiple uses and benefits. Powerful aromatic and internal cleanser. Cleanses the air by diffusion and can uplift your mood.
---
Create Your Own Essential Oil Sample Kit
>>> To customize a Sample Kit for yourself . Pick the oils you want to try and we will send you a sample kit of the oils you picked.
It's Easy, Request our list of essential oils and send us your sample kit request
We also have the Veggie Caps
>>> Learn more about our top graded essentials oils that people are using and sharing with others for a wide variety of emotional, ill will ailments and physical wellness applications.
>>> Interested in buying essential oils for your own personal affordable self care solution
>>> Make extra money using and sharing essential oils with others or mentoring and teaching classes for wellness applications.
​ Get More Information Here
---
---
Unique essential oils blend that have been formulated to help lift your moods, spirits and soul. Delicate blends contains pure, therapeutic-grade essential oils that can be used aromatically or topically to help balance and brighten your moods everyday. Just a few drops of these naturally complex, fragrant blends profound emotional responses to help you let go of burdens, find comfort and encouragement, or inspire you to dream with passion.
---
Motivate >>> Cheer >>> Passion >>> Forgive >>> Console >>> Complete Emotional Aromatherapy System
---
To Get a List of our Essential Oils, Buy , Sell or Host Classes for Essential Oils / Aromatouch Therapy
Join Us ~ Try, Share, Sell, Save and Live Well Here
---
Disclaimer: "These statements have not been evaluated by the Food and Drug Administration. This product is not intended to diagnose, treat, cure, or prevent disease."
Using Essential Oils and Wellness products is for people who enjoy using these products and for those who are interested in learning how therapeutic grade essential oils can be used as an affordable, self care wellness option.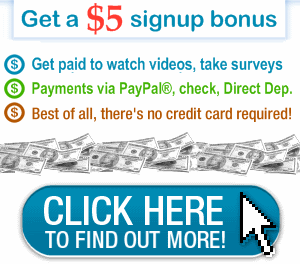 Photo images courtesy of Stuart Miles at FreeDigitalphotos.net